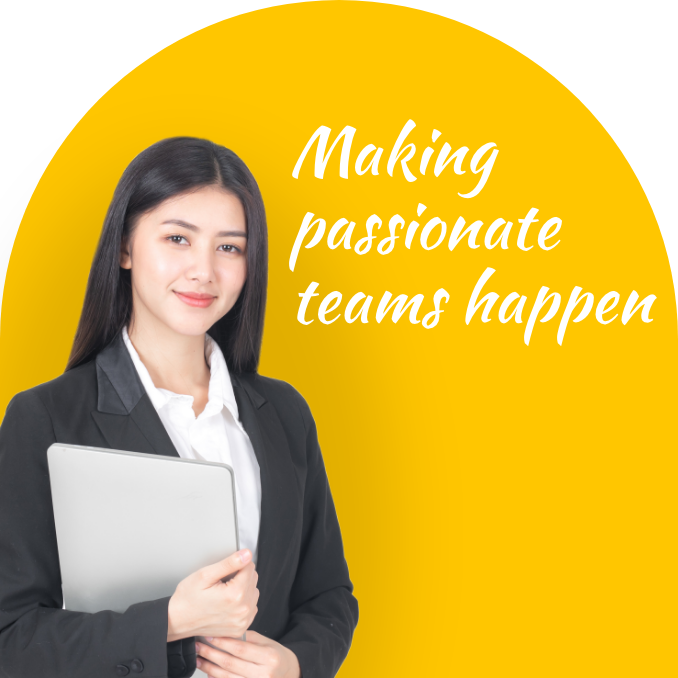 As India's leading talent solutions provider, Careernet's clients range from startups to large enterprises. Our winning mantra is — "Team work makes the dream work".
We strongly believe that a diverse workforce is essential to dynamic growth and innovation — and that's why we have people from all over India working with us.
Are you passionate, driven and want to make your mark in the recruitment space?
As India's top talent solutions provider, Careernet's clients range from startups to large enterprises. Our winning mantra is — "Team work makes the dream work".
We strongly believe that a diverse workforce is essential to dynamic growth and innovation — and that's why we have people from all over India working with us.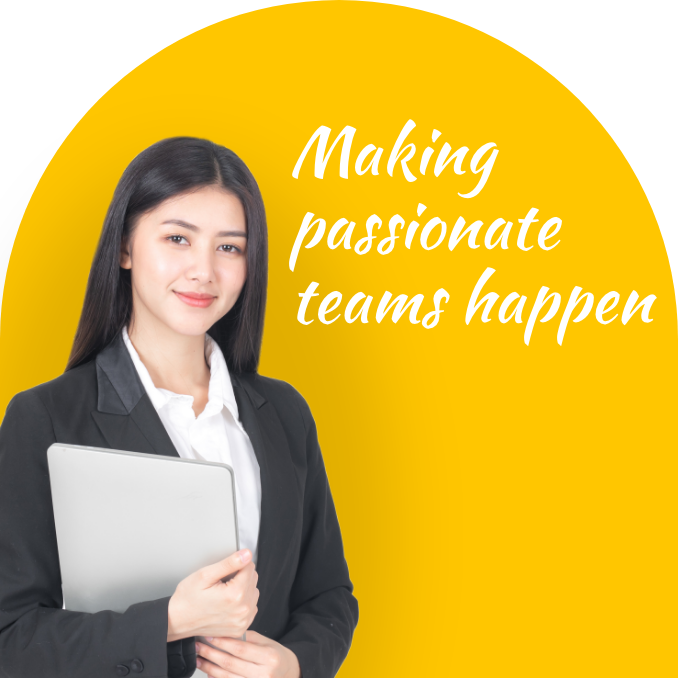 We have serviced 1000+
enterprise customers, of which
50 are Fortune 500 companies

Over 2000 institutions
across India have
engaged with us


We have a talent network of
5M+ candidates across domains,
expertise and experience levels
Employees
first
Careernet's successful run of over two decades is based on an ethos that embraces trust, empathy, and approachability. Everyone's voice matters.
To us, winning in the workplace comes before winning in the marketplace. That's why every employee is encouraged to realise their full potential, to think out of the box, take calculated risks and grow beyond their dreams.
We provide equal opportunities for career-building — because when our employees grow, so does the organisation. To facilitate this, our internal processes and policies aim to empower our employees and consistently reward their performance.
Going the extra mile
— with trust, integrity and tenacity
Our vision — to evolve constantly by incorporating technology and human intellectual capital to offer innovative recruitment solutions.
We may seem to wear our successes lightly, but make no mistake, we're tenacious too. That's how we have grown and diversified as leaders in our field. Even as we celebrate our success stories as well as share our failures, our focus continues to remain on building our relationship with our clients. We strive to consistently exceed their expectations.
We are Great Place to Work-Certified™!
GPTW is the gold standard for organisations that have successfully established a strong workplace culture. At Careernet, we have consistently raised our workplace standards and are committed to our high-trust, high-performance culture.
This acknowledgement is an outcome of the employee survey by the Great Place to Work® Institute that assessed us on the following parameters:
Credibility of management
Respect for people
Fairness at the workplace
Pride
Camaraderie between people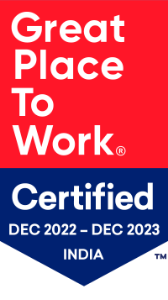 We are The Economic Times Best Brand 2022
Ever since our inception, we have strived to be the best in all that we do. We believe in providing great value and building trustful relationships. We are elated to be recognised as the Economic Times Best Brand 2022.
It is a testimony to our constant endeavour of providing innovative talent offerings that make dream careers and great teams happen.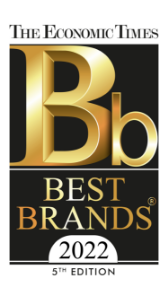 Life at
Careernet
On our campus, every day is a seamless blend of productivity, inspired moments, fun times, and laughter. Our young, enthusiastic workforce enjoys a host of career-building opportunities such as varied learning experiences, stints with diverse customers and exposure to a broad spectrum of recruitment processes.
The nature of work today is driven by the forces of rapid technological change, varying work roles and a wide open talent market. Employees are under constant pressure to upgrade their skills and keep pace with this shifting environment. From the organisation's perspective, it is crucial that employees' goals and thought processes are aligned with the company's vision and mission. Learning and development (L&D) is the way by which employees can cope with these challenges.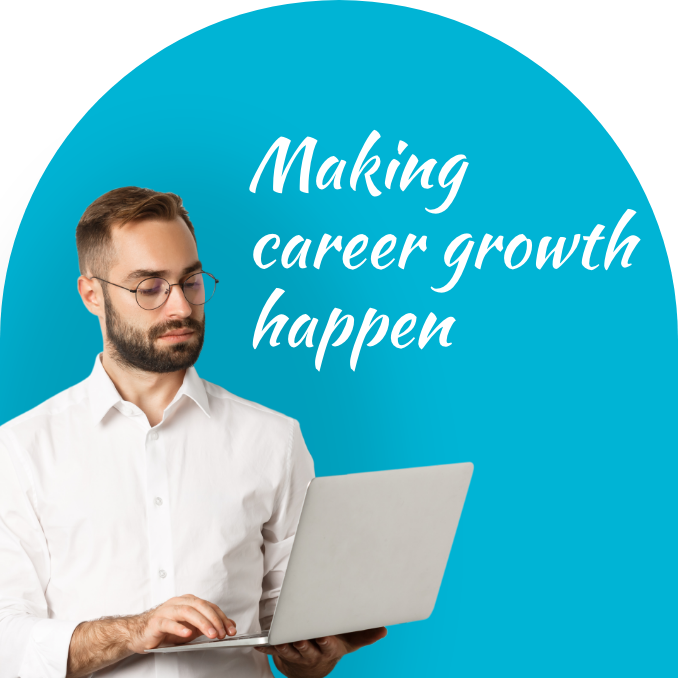 Careernet has a dedicated
L&D team in place that aims to:
Our L&D function plays a
significant role in the organisation by:
We offer multiple ongoing L&D programmes and initiatives, many of which are
designed especially for new employees:


Intensive Sourcing Programme for recruiters

Training programme for lateral employees across functional domains, recruitment tools and data management tools

Initial Learning Programme for freshers/campus hires


Organisational level compliance initiatives

PoSH Awareness Initiative
Making the good life happen —
employee benefits

Appraisal
Performance appraisals
twice a year

Work schedule
3 Saturdays off every
month

Insurance coverage
Health insurance for
employees and their families

Cafeteria
Lunch and snacks
served in the house


Transport
Cab pickup and drop
from specific points
(subject to route and
seat availability)

Campus
State-of-the-art
workspaces set in a
sprawling 1 lakh sq. ft,
secure office campus

Cultural Committee
Vibes - the Cultural
Connect is an initiative to
showcase the creative talent
within the workforce

Awards
Weekly, fortnightly, monthly awards
Quarterly Brownie points
Half-yearly Individual Performance Bonus
Annual Performance Linked Bonus

Leading
from the front
The leaders at Careernet pack some serious firepower when it comes to professional qualifications and extensive industry expertise.
Our co-founders have played a hands-on role in driving Careernet's spectacular growth trajectory, driven by a clear vision for the organisation and backed by discipline and innovative thinking. The single-minded passion and cooperative spirit that the team brings to the table has resulted in pioneering initiatives in collaborative campus recruitment, fostering deeper connections between industry and academia, developing out-of-the-box recruitment models and promoting more inclusive workspaces.
We are currently hiring professionals with the following skillsets:

0-4 years of recruitment experience (Junior level)

4-8 years of recruitment experience (Mid level)

8+ years of recruitment (Senior level)
Does the prospect of working with

India's leading talent solutions provider excite you?
Getting back into the
groove after a career break
If you're contemplating a return to your profession after a career break, read on. At Careernet, we make room for professionals who bring maturity and hard-earned experience to the table. We believe that capability and skills matter above all considerations; hence, our hiring policies include opening doors to candidates who have had to take a professional break due to family or other commitments. Currently, we have the following programmes on offer:


Returnship programme: This is a
gender agnostic programme
aimed at rerouting people back
to their professional journeys in
the field of recruitment


Alumni
outreach
programme
Making workplaces
diverse, equitable and inclusive
We strongly believe that a workplace that embraces varied talents and rewards employees equitably is on the way to exponential growth. Careernet puts this belief into practice by recruiting candidates from diverse backgrounds, providing them opportunities to hone their skills and encouraging innovative thinking. Our workplaces are warmly inclusive, safe, and designed to bring out the best in our employees, wherever they come from.
Does this sound like a workplace
that you would like to be a part of?