Has your typical workday as an HR professional become a ho-hum, not-so-productive routine? Writing job descriptions, resumes and shortlists. Conducting interviews, tests and group discussions. If you often find yourself wondering about smarter alternatives to  tried-and-trusted (but time-heavy and infructuous) recruitment processes, hold that thought. It is time to don your thinking hat and start over, exploring creative, hiring strategies that target high-quality candidates who are a right 'fit' for your company culture.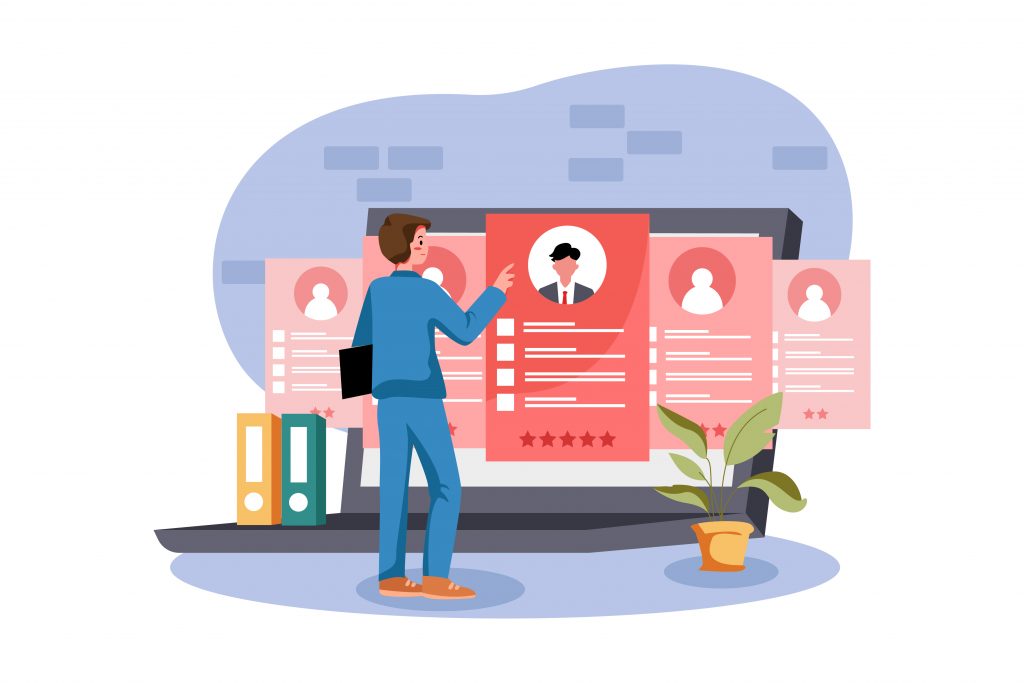 There is another good reason why it is essential to get creative and think out of the box. In today's shape-shifting business environment, breaking the mould will help your organisation stand out and get noticed by the talent you wish to attract, both in the real and virtual worlds.
To meet today's significant talent acquisition challenges, business leaders need to craft a well-defined business strategy. Let's look at some innovative hiring ideas and broader, long-term strategies to help you find the right talent for your organisation and get an edge over the competition. 
Adapt to technology and stay relevant
As with many aspects of business, the pandemic and its consequent restrictions on in-person interactions fast-forwarded the adoption of remote hiring and other technology-based recruitment solutions. These processes are now here to stay.

If your HR division is yet to catch on, professional recruitment organisations like Careernet can help them come up to speed with a host of smart options like these:
Remote hiring: Digital platforms help to source, assess, interview and onboard talent remotely across industries, functions and experience levels. 
Career fairs: These are pre-hiring events for employers wanting to fill vacancies. Career fairs work like networking platforms, bringing together employers and potential candidates. 
Hackathons: Professional recruiters can offer a platform to conduct these hiring challenges for campus and lateral recruitments —an ideal option for companies that need to hire talent at scale. 
The benefits are numerous: increased speed, throughput and talent outreach, and, best of all, a consistently delightful candidate experience. 
Makeover your Careers page
In the age of social media, are company websites passe? Apparently not. A study by FinancesOnline states that 68 per cent of people surveyed ranked websites as highly effective talent branding tools. 
The careers page on your organisation's website is a crucial component in your arsenal of recruitment strategies. A well-designed and comprehensive careers page is an invaluable resource. Use this space to:
Publish job openings.
Offer information about the organisation's vision and goals.
Share content on company culture and work principles.
Provide data on internal diversity, and awards received.
Add a chatbot that is programmed to respond to queries from candidates, give details of the hiring process and assist them in locating appropriate vacancies.  
Think visual. Video content across devices plays an important role in how today's generation absorbs information. A 1–3 minute recruitment video on job openings, which is authentic (featuring real employees and locations), relatable and includes a call-to-action is a creative and relatively inexpensive way to beef up your recruitment strategy.
---
"Millennials and Generation Z job seekers are particularly receptive to videos."
---
Kevin Grossman - President, Talent Board (FinancesOnline)
---
Leverage the power of social media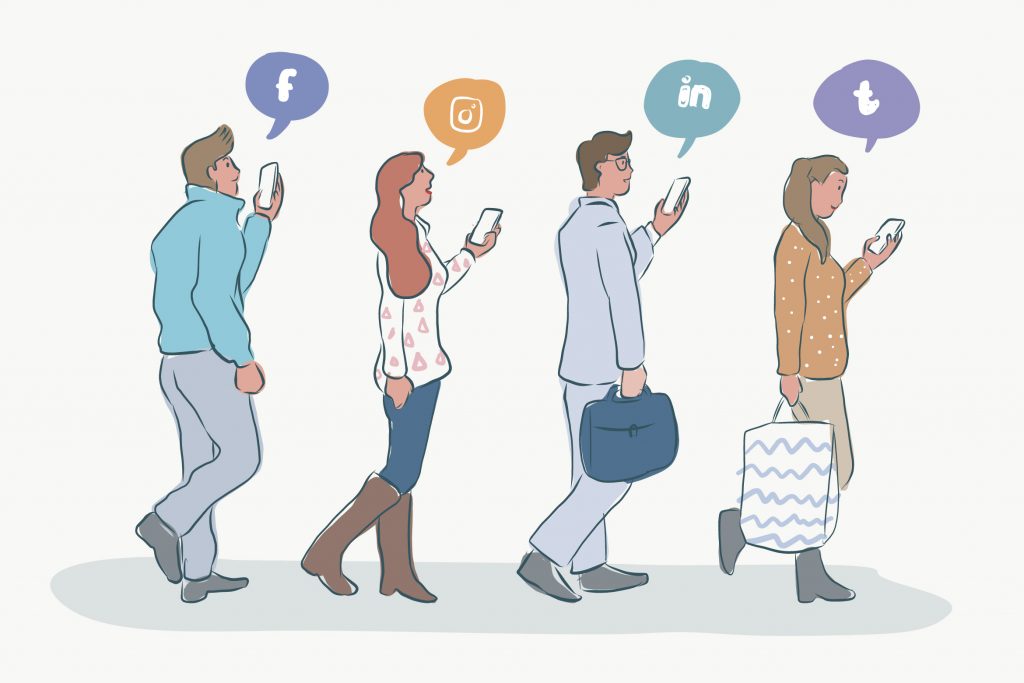 Social media platforms are arguably top priority today for developing recruitment strategies. These statistics tell us why:
70% of employment seekers look for openings on mobile devices.
55% of job seekers say they find social media platforms the most useful to search for opportunities. 
74% of millennial workers landed their last job through a social media platform.  
Social media networks offer plenty of simple, creative options for recruiting candidates: you are only limited by your imagination! Get started with these ideas:
Get your current employees to help you by sharing company posts on their social media sites. Loyal and enthused employees will post, even without being asked, about how great it is to work for your company. 
Develop and share high-quality content that offers meaningful insights into your operations. Throughout the recruiting process, post links on social media platforms that direct viewers to long-form blogs on your website.  Select topics that could potentially interest a candidate. 
Besides your company website, use popular platforms like Instagram, Twitter and YouTube to post recruitment videos and short clips that can quickly reach a wide audience. 
Join relevant groups on LinkedIn to scout for candidates for varying positions
Embrace diversity and inclusiveness (D&I)
How diverse is your workforce in terms of gender, ethnicity, region, age, sexual orientation and physical ability? Research over decades has proved unmistakably that a diverse and inclusive workplace has tremendous spinoffs:
How diverse is your workforce in terms of gender, ethnicity, region, age, sexual orientation and physical ability? Research over decades has proved unmistakably that a diverse and inclusive workplace has tremendous spinoffs:
Employees feel accepted and valued.
D&I policies lead to an improved talent mix.
Productivity and profitability are enhanced.
---
"To win the hearts of Generation Z, companies and employers …must demonstrate their commitment to a broader set of societal challenges such as sustainability, climate change and hunger."
---
       (Deloitte & Network of Executive Women)
---
Here are some creative recruitment programmes from Careernet to implement D&I in recruitment:
Women returnship programmes: Hire from top women candidates returning to work after a career gap.
Upskilling: Offer candidates from diverse communities opportunities to return to work or assist them with upskilling programmes. 
Diversity webinars: Host exclusive webinars for diverse talent and open access to the untapped pool of potential employees.
Build your Employer Brand and Employee Value Proposition
What can a job seeker gain and learn from your company? How should the company project its public face in terms of work culture and commitment to larger social issues? When exploring job openings, candidates today analyse a company's "employer brand" along various such parameters.
Briefly, your employer branding exercise should consist of finding a fit between your organisation's strategic objectives and the issues that engage potential candidates. 
How can you build your brand around these expectations? Typically, in-house HR divisions shouldering multiple responsibilities may find it a stretch to dedicate staff exclusively for this purpose. This is where large RPO vendors like Careernet, whose core business is to constantly ideate and come up with creative recruitment solutions that pay handsome dividends, come in. Some innovative brand-building exercises to consider are:
Hosting exclusive networking events and  leadership connects:
At these events, selected candidate communities can engage one-on-one with your organisation and its senior managers. For an employer, such platforms are an opportunity to create a talent pipeline and showcase company values. 
Organising virtual events 
Exclusive speaker sessions at virtual events help to showcase your company's thought leadership in a specific domain. They are an effective way to share topical knowledge, network with candidates, showcase the company's contributions to the industry sector and establish a positive brand perception. 
Events for special interest groups
RPO vendors with a large, pre-assessed data pool provide employers access to high-quality, diverse talent from among specific groups such as fresh graduates, experienced professionals across domains, women and underrepresented communities (e.g. LGBTQIA, persons with disabilities and veterans). Hiring from special interest groups enables employers to build inclusive workplaces and boosts their employer brand.
While working on employer branding strategy, it's equally essential to nurture your Employee Value Proposition (EVP) — the internal aspect of employer branding.
Broadly, EVP comprises the promises you make to your existing employees in terms of compensation, work-life balance, career stability, growth opportunities and so on. Consciously honouring these commitments enhances your trustworthiness as an employer. Long-term, sincere commitments to your EVP make your existing employees the best brand ambassadors you could ask for.
Start an employee referral programme
When your employees refer people known to them for openings in your organisation, chances are that their choice of candidate will be a good fit, both in terms of skills required and compatibility with your organisational culture. Referred candidates, who are familiar with at least one individual in the company, tend to feel more confident, become engaged from the start and adapt faster to their new responsibilities. 
With such proven benefits from referrals, you have every reason to create an employee referral program and leverage this organic and extremely cost-effective recruitment strategy. 
---
Employee referrals are the number one source of quality hires. 
---
 LinkedIn (FinancesOnline)
---
A referral programme should be simple to adopt and ideally consist of these practices:
Offer cash incentives, options like extra days off and other perks.
Recognise and acknowledge employees who have given successful referrals. For e.g. their effort can find mention in your company newsletter. 
Provide updates to employees about how their previous referrals are faring, especially if you want them to continue referring candidates. 
Build a talent pool
As a long-term recruitment strategy, a talent pool — essentially, a database of people interested in working for your company — offers multiple advantages. Typically, such a database consists of (a) people who had applied to your organisation but were not selected for various reasons and (b) passive talent or those who have not yet applied but may want to do so at some point.
Having an up-to-date talent pool means that you always have a reserve of skilled candidates to consider for new career openings, saving you the time and effort spent in writing job descriptions, designing marketing campaigns, spending money on promoting vacancies and shortlisting candidates from a mass of applications. 
Here are some quick and simple ways to get started on building your talent pool:
Use the latest sourcing tools to conduct web searches and scan online profiles to help you acquire data on both active and passive candidates. The ones you select get automatically added to your database.
---
  "Companies can expand their talent pool by 10x by recruiting through their employee networks."                                              
---
                      - LinkedIn (Ultimate List of Hiring Stats)
---
Some of the ideas discussed earlier to actively recruit for current job openings can also be used to build a talent pool. For example:
Use your employee referral programmes to add to your database. 
Design targeted social media campaigns inviting potential candidates to join your talent pool. 
Create a landing page on your website's careers page with an invitation to join your talent pool. Write compelling content on the advantages of joining the talent pool on this page. Provide instructions on how people can become members of your talent community.
Importantly, once you have developed a talent pool, it is essential to actively manage it. Here are some tips:
Segment candidates in the pool according to your company's recruitment needs.
Engage each segment with relevant and useful information about your organisation and industry, using varied media (e.g. blogs, videos, webinars, email newsletters etc.)
Update the profiles on your database regularly so that you can contact candidates at the right time with appropriate job offers. 
Track the growth and quality of your talent database as well as the relevant metrics to assess the success of your strategies e.g. the opening rate of emails, attendance at networking events, social media statistics.
Whether you are a multinational organisation setting up in India or an indigenous business expanding to new locations, attracting quality talent can be arduous. Careernet's  meticulous research and passion for constant innovation can help you negotiate the myriad challenges of talent acquisition. To know more, . write to sales@careernet.in to learn more.