D&I hiring has become one of the top hiring trends in 2023. And, with good reason!
Data shows that:
Racial and ethnic minorities constitute 48% of Gen Z in the USA. The statistics on diversity are similar in other regions of the world. Without a diversity hiring policy, you could miss out on a vast pool of Gen Z candidates.
Gender-diverse companies and executive teams outperform their peers with diverse organisations enjoying 2.5% higher cash flow per employee.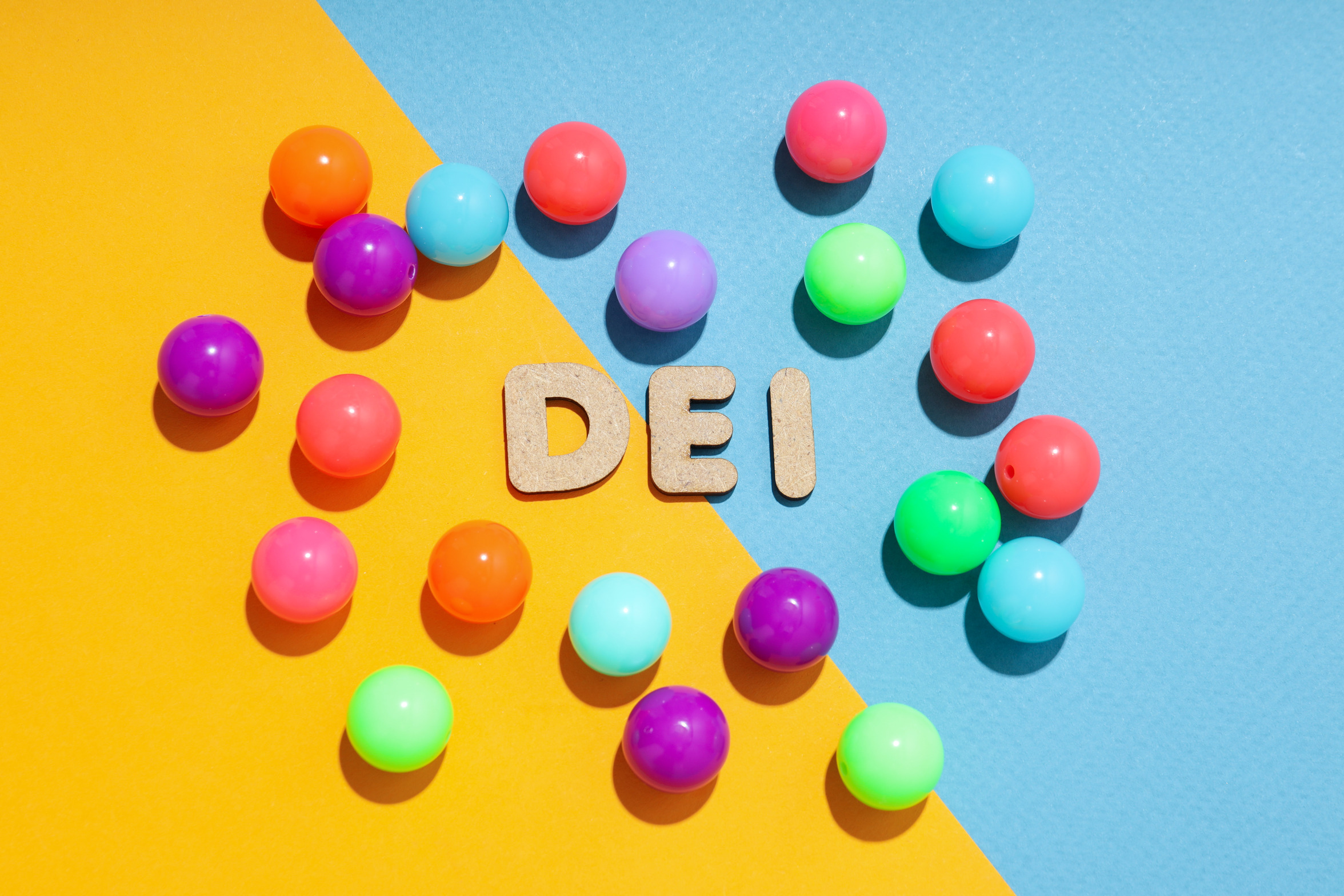 What is D&I hiring?
D&I hiring, or Diversity and Inclusion in hiring, implies hiring candidates from minority and underrepresented groups.
Diversity reflects demographic variations in the workforce. The idea behind having a diverse and inclusive workforce is that your team should reflect the general makeup of the society around you.
Diversity elements include age, ethnicity, gender, gender identity, sexual orientation and more. Businesses are looking to hire more people from different backgrounds and build a more inclusive workplace.
Inclusion implies creating a workplace that encourages all employees, with a special focus on employees from underrepresented groups.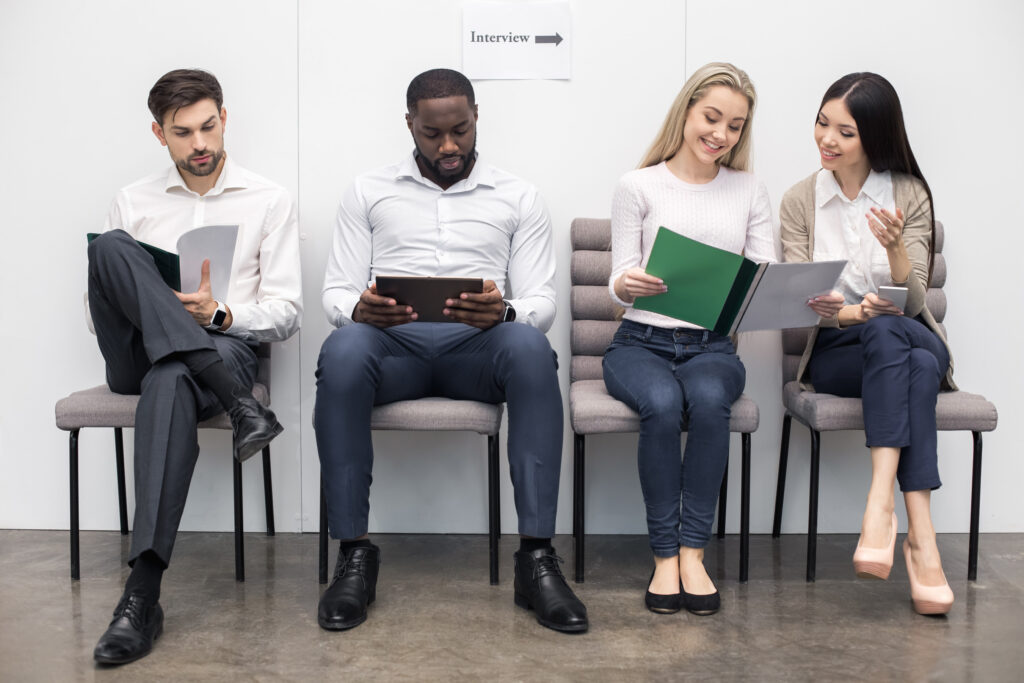 Building an inclusive workplace begins at the recruitment stage. D&I hiring focusses on developing hiring strategies that foster a diverse workplace. The process of making the workplace inclusive begins with hiring candidates from diverse backgrounds. Talent acquisition plays a vital role in fulfilling the talent and diversity goals of an organisation.
Hiring diverse candidates does not in itself make the workplace inclusive. A workplace becomes inclusive when people from diverse backgrounds are represented in different roles in the organisation, including in decision-making.
Inclusion centres on developing systems and a work culture that creates a work environment where all employees are given equal opportunity, irrespective of their background.
Why Diversity & Inclusion should be a part of your recruitment strategy:
Gives access to a larger talent pool
Including D&I hiring as a part of your recruitment strategy helps you get access to a larger talent pool. When candidates learn that you want to hire people from diverse backgrounds, more will apply for job roles. And you will have a wider choice from which to hire the right talent.
Boosts employee experience 
In a diverse and inclusive workplace, employees feel that they are valued and have a voice in the organisation, irrespective of their demographics. This results in happier employees. Happy employees are more productive and less likely to leave the organisation. 
Fosters creativity and innovation
People from varied backgrounds offer different perspectives which boost creativity and original ideas. Besides, candidates bring with them different skill sets and work experience. These aspects of a diverse and inclusive workforce foster creativity and innovation. A McKinsey report shows that gender-diverse companies are 15% more likely to outperform their peers and ethnically diverse companies are 35% more likely to do the same.
Enhances brand image
An organisation that supports a diverse and inclusive workforce creates a positive brand image. A positive brand image, in turn, helps attract and hire the best talent. Buyers are attracted to such brands because they feel that the brand cares for them. Besides, a brand will attract more business partners if it has a D&I work culture.
Helps connect with more customers
Employees from different backgrounds have a better understanding of the people in their communities. Thus, they can offer better insights into the needs of the customers because of their backgrounds. A better understanding of the customer's needs helps businesses develop marketing strategies that cater to a large number of candidates.
How to build an inclusive workplace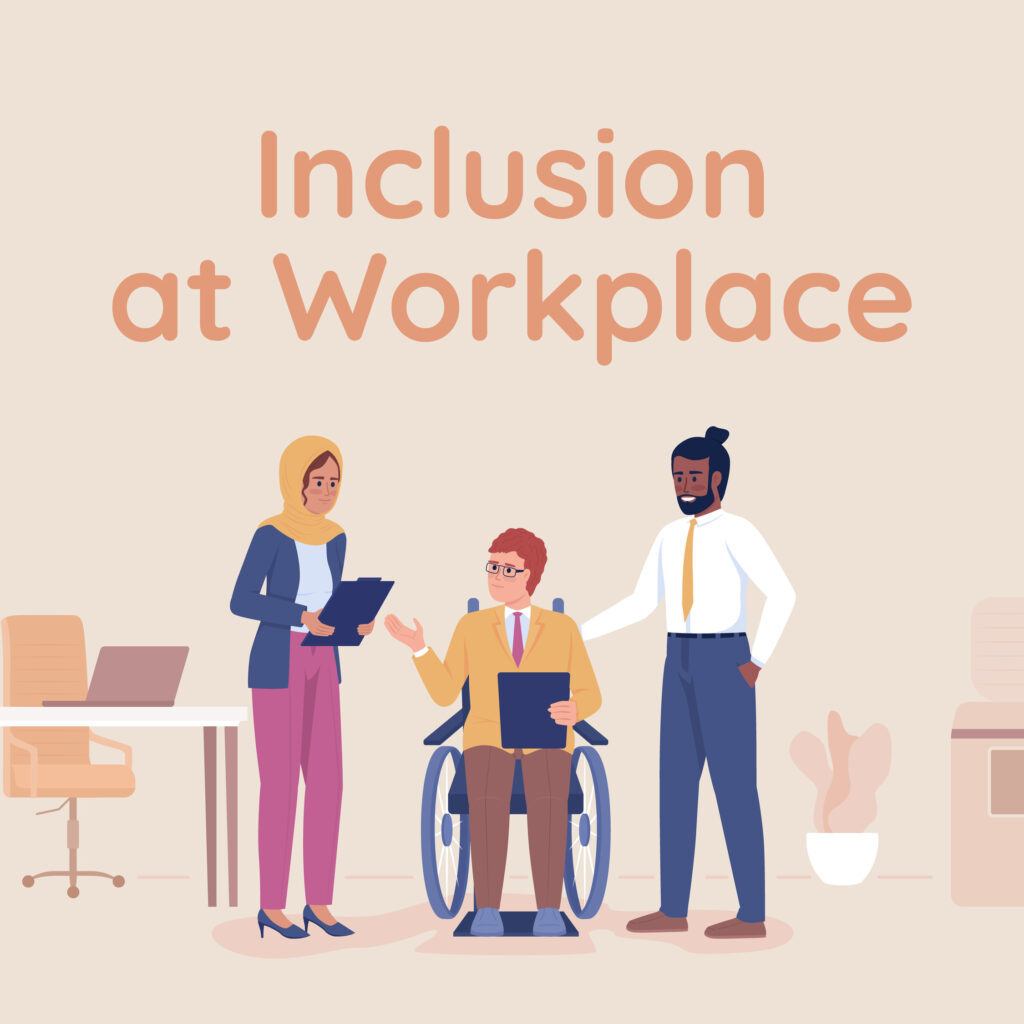 To build a D&I workplace, the business needs to embed D&I into different functions like hiring, performance management, leadership development, learning and more.
A D&I workplace can be built only when the top leadership is convinced and comfortable with the idea. It is beneficial to get the C-suite buy-in on diversity, equity and inclusivity so that they can lead D&I initiatives from the front. They can encourage teams to include candidates from diverse backgrounds in their areas of work. The leaders should also focus on developing a work culture where employees with diverse backgrounds are given key positions in the organisation and play a part in the decision-making process. 
Tracking the D&I metrics gives some idea on whether the company is enroute to achieving its diversity goals.
How to hire diverse employees?
Create inclusive job ads
Make sure that you word your job ads in such a manner that they have a wider reach and connect with people of diverse backgrounds. If you are looking to hire candidates from a specific minority group, you could create the ad in such a way that the target group knows that you are looking for them.
Seek employee referrals from diverse employees
Encourage diverse employees to refer candidates from their community groups. This will help bring diverse talent to your organisation.
Showcase diversity in your employer brand
You can create an employer brand that values people and the opinions of people from all walks of life. Building an employer brand that has a D&I culture necessitates that you create such a culture within the organisation. When you have a truly inclusive culture where all employees are given equal opportunities, your brand will reflect that culture and attract more diverse candidates.
Go for blind hiring
Blind resumes and blind interviews are highly effective in directing diverse employees to your organisation. 
Blind resumes are resumes in which personal details of the candidates, such as name, school attended, specific locations, etc., are blanked out to eliminate any bias in hiring.
Blind interviews are conducted with the help of recruitment software. The candidates are sent text-based questions through the recruitment platform. Candidates send replies anonymously, without providing any personal details.
Organise internship programmes
You can organise internship programmes specifically for individuals from underrepresented groups. This can be accomplished by reaching out to schools and communities in your area and connecting with their students. You can encourage upcoming talent in your industry to join your team.
Leverage Artificial Intelligence (AI)
One of the most effective strategies to eliminate bias in hiring is to use an AI-based Application Tracking System (ATS). AI software is free of human bias and facilitates diverse hiring. Recruiters can pre-programme the software to flag and filter for specific skills and experience. AI analyses the resumes and shortlists candidates without any bias.
Opt for Recruitment Process Outsourcing (RPO) 
Outsourcing your D&I hiring needs to an RPO partner will help you meet your D&I goals.
What is RPO?
RPO entails outsourcing the hiring needs of the organisation to a recruitment partner. RPO companies may manage the end-to-end hiring process or specific areas of the recruitment process. 
RPO firms charge a fee from the partner company for the services they provide. Working with an RPO partner enables a business to access a wider talent pool in a short time and at low costs. RPO agencies have domain-specific recruiters who can easily identify and hire the best talent.
When an organisation partners with an RPO agency, it can focus on the growth of its business because the RPO agency fills vacancies seamlessly and without delays.
Diversity and inclusion in recruitment process outsourcing
Outsourcing your hiring to an RPO company definitely helps you hire diverse candidates. The RPO partner can be directed to search for candidates from specific backgrounds. RPO agencies can access a vast talent pool and select the best candidates from the required minority groups.
RPO agencies have wide networks and can run recruitment drives to select the right candidates. They can also organise events such as career fairs, which are designed to attract specific minority groups. 
How Careenet can help you achieve your D&I objectives
Careernet is a leading RPO agency. We work closely with our clients to understand their company's hiring needs. We have a dedicated programme to facilitate the hiring of candidates from diverse backgrounds.
Careernet Prism organises career fairs, networking events, recruitment drives, etc. to hire the best talent from members of underrepresented communities. There are programmes to facilitate the hiring of women, LGBTQ+ candidates, veterans, PWD candidates and more. They include support systems customised to specific minority groups to help organisations meet their diverse hiring goals. 
Careernet Prism facilitates building an inclusive workplace. It helps onboard diverse candidates and integrates them seamlessly into the organisation with customised workshops, training policy reviews, etc., for specific minority groups.
Conclusion
D&I at the workplace offers a good and improved talent mix to the organisation. This effectively fosters creativity and innovation. An inclusive workplace makes employees feel accepted and valued. It thus boosts employee experience. When employees are happy at their workplace, their commitment to the organisation improves. It fosters loyalty and reduces attrition.
Building an inclusive workplace depends on the D&I hiring strategy of the organisation. Working with a reliable RPO partner simplifies the process of hiring diverse candidates and building an inclusive workplace.
Sources: