A stroll down memory lane
The late 1990s and early 2000s were marked by shifting business dynamics and emerging HR practices.
During this time, many companies found it challenging to attract and retain top talent while focusing on their core business functions. Traditional recruitment approaches were often time-consuming, expensive, and not scalable enough to meet changing recruitment demands. Recruitment Process Outsourcing (RPO) emerged in response to these challenges.
RPO is a strategic business practice that involves partnering with external experts to manage some or all aspects of an organisation's recruitment process.
RPO gained traction in the early years among major organisations wanting to streamline their hiring process and cut costs. As the benefits of RPO became clear, businesses of all sizes began to use their services, which span the full cycle from sourcing to onboarding.
The global RPO market steadily grew as more businesses employed its services. Today, it is anticipated to grow at a compound annual growth rate (CAGR) of 17.4% until 2027 with a projected revenue of $18.25 billion.
As RPO became more popular, it resulted in varied outsourcing models — from partial RPO where specific functions are outsourced to comprehensive RPO that manages the entire recruitment lifecycle externally, and many variations in-between.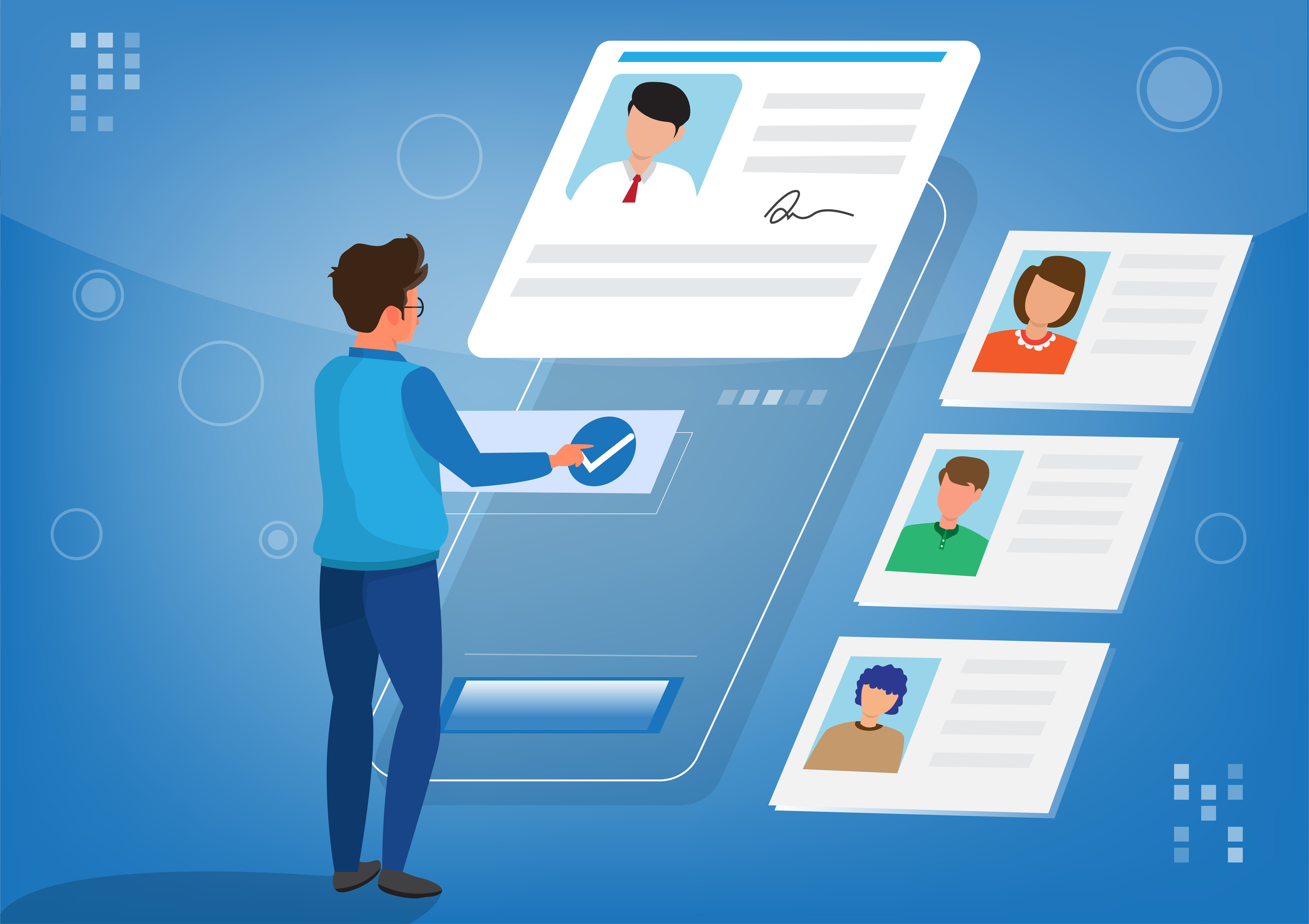 With the advancement of technology and the increasing integration of the Internet into business operations, RPO providers started utilising online tools and platforms to improve various facets of recruitment operations.
RPO technologies
RPO technologies encompass a diverse array of tools and applications. An example is AI sourcing, which employs advanced algorithms to identify best-fit candidates from large databases.
Applicant tracking systems streamline the candidate journey by efficiently managing applications and interactions.
Automated resume screening speeds up candidate assessment, while self-scheduled interviews offer convenience to candidates and optimise scheduling.
Customer Relationship Management (CRM) platforms play a pivotal role in fostering personalised communication with candidates and enhancing their experience.
Pre-hire evaluation applications enable objective assessments of candidates' skills and compatibility. Video interviewing software allows remote assessment and interaction, while social media recruiting and mobile recruiting expand the talent pool by tapping into digital platforms where potential candidates engage.
Chatbots provide instant information to candidates and streamline communication.
Analytical tools offer data-driven insights into recruitment performance, enabling organisations to make informed decisions.
Collectively, these technologies automate repetitive tasks such as initial resume screening and candidate tracking throughout the hiring process. They extend a company's reach, not only through diverse online platforms but also through enhanced branding that attracts candidates. Pre-hire evaluation apps that enable neutral candidate assessments and video interviews that transcend geographical borders are examples of how human capacities have been enhanced.
Additionally, data analytics evaluates the effectiveness of RPOs, allowing for ongoing enhancements to the hiring process.
RPO technologies' role in better workforce planning cannot be understated, as they align talent acquisition strategies with evolving organisational needs.
In essence, the integration of these technologies transforms various recruitment functions, optimising efficiency and effectiveness while nurturing candidate experiences.
The bright side of RPO technologies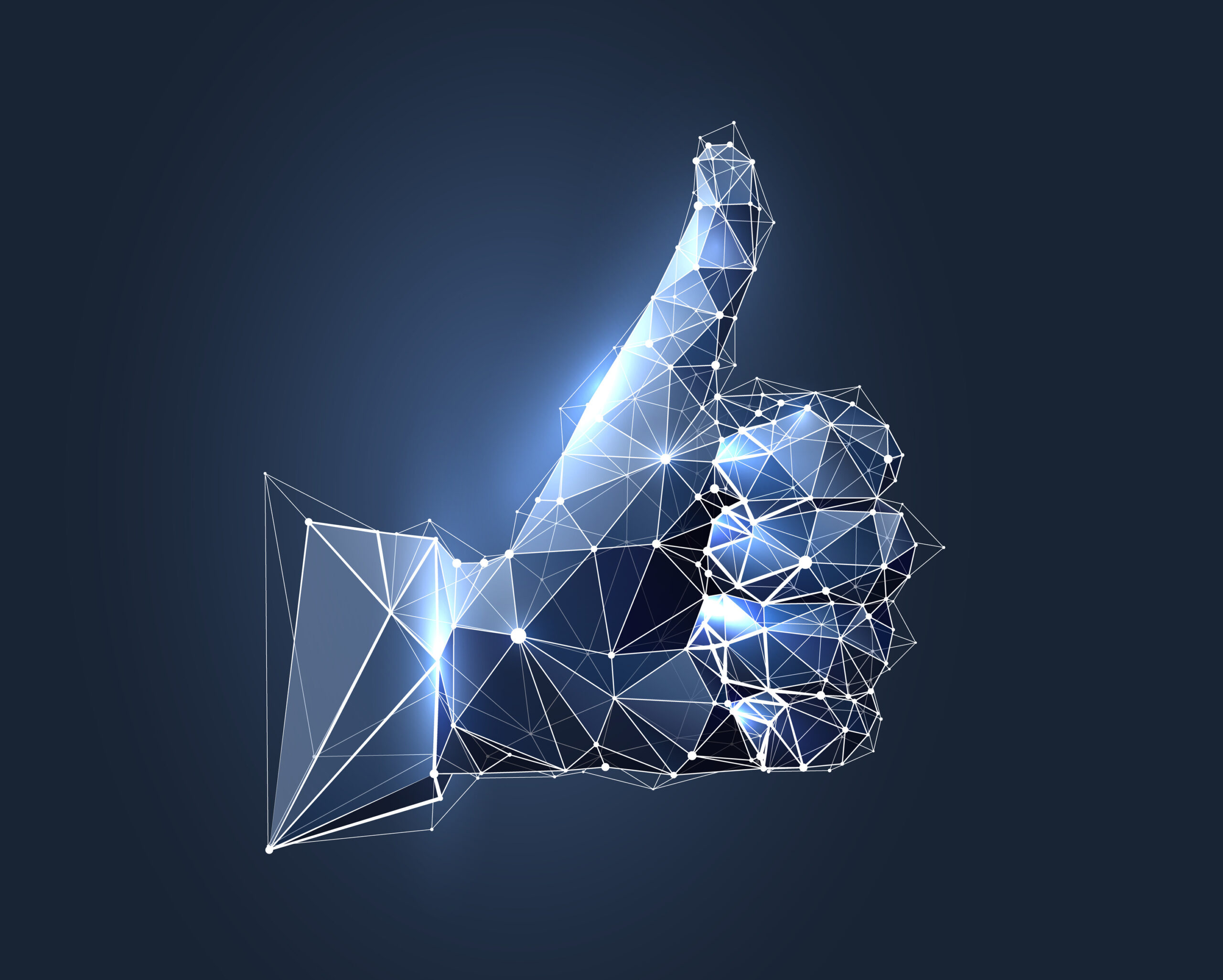 RPO technologies offer various advantages. Listed below are a few of them:
Increased talent sourcing efficiency: AI-powered algorithms are adept at matching candidate profiles to job requirements. Additionally, automated applicant screening and shortlisting simplify the process even more. Together, they save recruiters valuable time and effort, allowing them more time to connect with the best-fit individuals.
Enhanced candidate experience: User-friendly online application processes enable candidates to apply easily and conveniently. Chatbots and AI assistants ensure prompt and personalised communication with candidates, addressing their queries and concerns in real-time. This promotes a positive image of the company.
Access to a larger talent pool: Technology opens up access to a broader and more diverse talent pool. Online job boards and social media platforms provide a wider reach, enabling recruiters to connect with potential candidates beyond their local area. Additionally, technology facilitates the identification and engagement of passive candidates through online networking, expanding the talent pool further.
Hiring diversity: Technology facilitates objective selection criteria, often based on pre-set skill parameters, and helps eliminate unconscious biases, including gender, race, ethnicity, etc. By relying on data-driven metrics and consistent evaluation methods, technology contributes to a fair and equitable hiring process that adds to the diversity of the candidate pool.
Easily scalable: Companies' talent requirements are constantly changing. When hiring requirements increase, technology aids in managing large volumes of prospects and applications. When hiring demands reduce, technology enables efficient handling of a smaller candidate pool.
There is no doubt that these advantages collectively contribute to a more efficient, effective, and equitable recruitment process. But, their usage is not always a bed of roses.
The challenging side of RPO technologies
Technology, while extremely valuable, is not without limitations. Here are a few disadvantages of RPO technologies:
Loss of human touch and personalisation: While technology streamlines many aspects of the recruitment process, it can inadvertently lead to a loss of human touch and personalised interactions that are crucial to building strong candidate relationships. Chatbots and pre-programmed responses, for example, may lack the emotional intelligence and depth human recruiters offer to dialogues. Candidates may perceive these interactions as impersonal and feel disconnected from the company's culture and values. Candidates disengage when they are unable to form a meaningful connection with the organisation. This leads to reduced interest or even withdrawal from the recruitment process.
Data privacy and security: Today's data is stored in the cloud, and system interactions are web-based. Data privacy and security are obvious concerns, with sensitive candidate information in danger of being exposed to cybercriminals.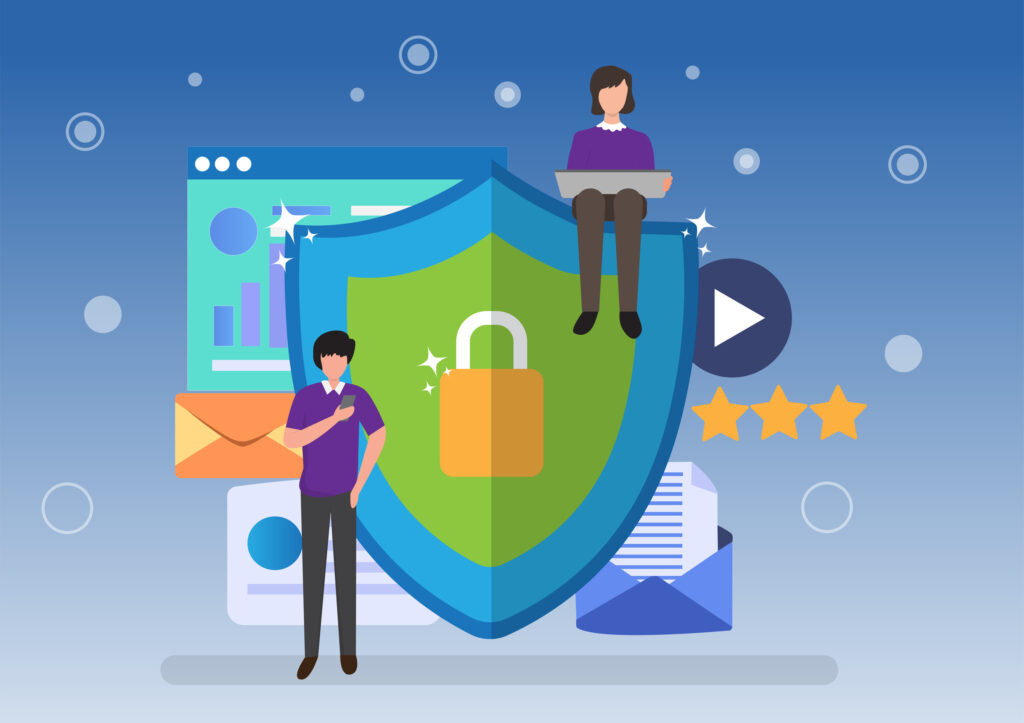 RPO providers and businesses must ensure that strong cybersecurity safeguards are in place to protect candidate data from breaches and unauthorised access. A company's reputation is in jeopardy when its data security measures are inadequate.
Poor candidate experience: While technology can enhance certain aspects of the candidate experience, it can also have a negative impact. Overly complex or counter-intuitive online application processes, for example, can frustrate and deter candidates from finishing their applications. Automated interactions that lack customisation may make candidates feel undervalued, influencing their opinion of the organisation as a desirable employer.
Technical glitches and system failures: Technical glitches and system failures are unavoidable side-effects of technology. System downtime and errors disrupt the application process. It frustrates both candidates and recruiters. Maintaining a positive candidate experience and ensuring the recruitment process' effectiveness requires a smooth and reliable technology infrastructure.
Limited adaptability to unique cases: While technology can handle routine tasks efficiently, it might struggle with handling unique cases or candidates who do not fit standard profiles. In assessing candidates with unconventional backgrounds or skills, human recruiters must use their judgement, have empathy and be creative.
These shortcomings shouldn't be viewed as deterrents for their adoption, rather as subtle nuances that call for careful navigation.
Optimising technology usage
Achieving a balance between embracing technology and preserving the human touch is possible if professionals recognise that technology is not an end in itself.
Here are some recommendations for doing so:
Need-based customisation: To optimise technology usage in RPO, it's essential to customise solutions according to the specific needs of the organisation. It involves carefully analysing the recruitment process to identify which stages can benefit most from technology integration. It may not be necessary to automate all aspects of recruitment. In order to enhance efficiency and effectiveness, RPO providers must tailor technology adoption to the organisation's unique needs.
Factoring in company culture and values: While integrating technology, it's essential to consider company culture and values. A company's RPO technology should align with its ethos and how it wants to be perceived by candidates. It must resonate with candidates and accurately reflect the company's identity.
Technology as a tool, not a replacement: It is vital that organisations view technology as a tool that complements and enhances human decision-making, not replace it.
Amid technological advancements, it's crucial to underscore the significance of human recruiters in the recruitment process. While technology and algorithms can greatly speed up and simplify the process, they cannot replace human judgement, knowledge, empathy, or the ability to build relationships with potential customers.
Additionally, candidates value real-world interactions more than automated chatbots.
The key is striking a balance between employing technology to complement recruiters' choices and eclipsing their function.
Continuous monitoring and adaptation: Optimising technology usage is an ongoing process that requires constant monitoring and adaptation. Regularly assessing the effectiveness of technology incorporation aids in pinpointing areas for enhancement.
Insights provided by candidates and recruiters can direct improvements to technology-driven processes, ensuring their alignment with the organisation's evolving requirements and candidates' expectations.
Conclusion
In the dynamic landscape of RPO, technology's influence is undeniable. Its advent has brought forth a multitude of advantages, including heightened efficiency, widened talent access, and enhanced candidate experiences. However, as with any tool, there are considerations to weigh, from the potential loss of personal touch to data security concerns. Striking a balance between leveraging technology's prowess while preserving the human touch and addressing its pitfalls becomes the crux of effective RPO. By navigating these pros and cons thoughtfully, organisations can harness technology's power to revolutionise their talent acquisition strategies and achieve workforce excellence.
Ref