An organisation's structure is an important aspect that propels it towards its chosen purpose and goals. It is the driving force that can push an organisation to perform, achieve, grow and gain a competitive advantage. However, it must be aligned with the strategic organisational goals in order to achieve the desired results. Ideally, an organisational structure must enable smooth communication between the various stakeholders across the organisation. It should be such that it ensures a smooth flow of information by defining roles and responsibilities, working relationships, coordination between multiple functions, managing performances and helping build strong managers and leaders. 
An inefficient organisational structure can lead to:
Ambiguous role definitions, in turn leading to conflict/chaos in working relationships among various functions/units

Unnecessary delays and disruptions in workflows

Disciplinary and insubordination issues

Improper resource utilisation

Increased employee dissatisfaction

High attrition rates
When organisations face these issues and fail to achieve their goals, they turn to redesigning their organisational structure. Other reasons for doing so could be political, cultural, market- or competition-related, technological, regulation-related, growth-oriented, etc. Sometimes, leadership changes, mergers and acquisitions also lead to a redesign of the organisational structure. More recently, in the post-pandemic era, many organisations chose to redesign their structure in response to their digitisation needs, which helped them to become more responsive and flexible.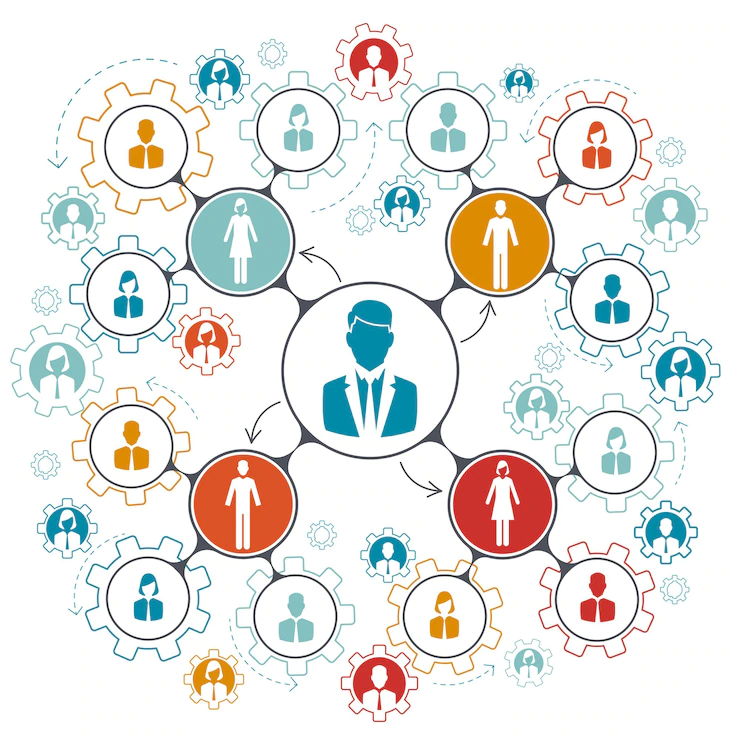 Unlike the earlier hierarchical models, the new models are more talent-oriented and meant to drive employee experiences. These models are open to the dynamic changes dictated by the present scenarios, inspire employees to perform better through collaborative approaches and push the organisation to create a robust ecosystem. A successful organisational structure redesign will affirm optimum resource utilisation aligned with the company's goals and growth and reduce costs through improved decision-making. It, thus, becomes the foundation of future-ready organisations. 
So, what are the factors to be considered while redesigning organisational structure?
Factors to be considered
The starting point of an organisational structure redesign is its purpose. If the purpose and goals have changed, then the structure will have to reflect the change throughout and align towards achieving them. If not, it could be about asking the right questions to know what issues are stopping the organisation from achieving its goals. The existing structure will have to be tweaked to smooth out the bottlenecks to make it work.
Often, many organisations believe that changes are needed to address internal issues only. However, the changes could be external, such as meeting customer needs or new regulations, market trends due to competition, disruptions like the pandemic, changing industry norms, socio-political environments, etc. One of the internal needs could be simplifying or automating workflows and related to interdepartmental changes to accommodate the flow of communication and collaboration. It could also be employee considerations that can lead to a better talent management strategy, leading to transparent performance assessment systems and clear career growth paths. Often, it could also mean incorporating industry best practices across the organisation for effective resource utilisation through smoother and simpler standard processes. Let's now look at the phases or processes involved in an organisational redesign.
Phases in organisational structure redesign
The organisational structure redesign involves the stages mentioned below. These are mentioned briefly here, just to set the context. However, every phase is comprehensive, involving multiple activities.
Assess the current structure
The first step is to assess the existing organisational structure against the backdrop of the needs that necessitated the change. This step will help identify the scope of the change in organisational structure. Ask the following questions:
What caused the issues that prompted the change?

Does it need an overhaul or can it be tweaked in parts?

Is the proposed change aligned with the organisational purpose and growth plans? (Is it futuristic or not?)

Does it cover short-term and long-term goals?

Will this change meet external needs, if any?
Find the root cause of the issues identified
Map each identified issue to the root cause that led to inefficient organisational performance. The new structure will have to find solutions for the root causes and not merely fix them. 
Analyse the root causes against the organisational goals and culture
The root cause analysis (RCA) should bring out what failed in the previous structure. The RCA may require a change in the organisational culture to ensure it is more aligned toward achieving goals.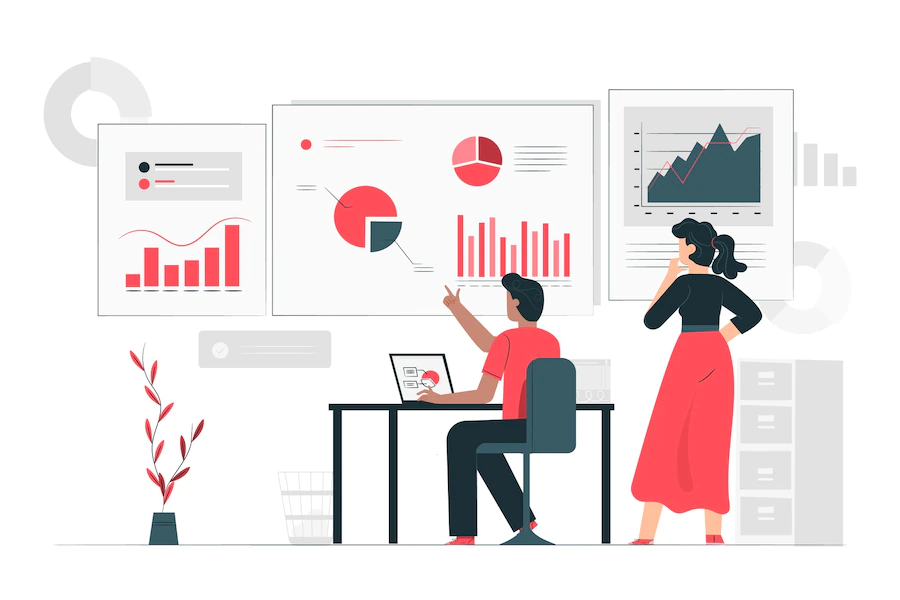 Map analysis to future goals and trends
Insights from the previous three stages should help map toward future goals and industry trends to prepare a revised model. 
Create a revised organisational structure
Ideally, an organisation should not restructure often. And, for that, the think tank should spend time across all steps, especially this one, to assure that the revised model suits all needs and solves all previous issues, possibly even those in the foreseeable future. Evaluate various models and consider innovative models that can adapt quickly to future changes.
Implement the new model
This step will involve many other steps, like people movement, reskilling, solving conflicts, bridging talent gaps, etc. The new model will also need periodic evaluation to see if it is on course.
Why and how does HR consulting matter in this process?
HR lives and breathes the organisation's purpose and goals in today's dynamic business landscape. Lean organisations have strategic HRs that blend conventional HR goals with those of organisational development (OD). It is imperative, therefore, for HR consulting to be a part of the organisational structure redesign. Also, a lot of organisational structure redesign is about people, and HR knows the pulse of the people best. HR consulting can help identify or validate the new structure. It can also play a vital role in arriving at the purpose and aligning the new organisational structure towards it. It can create strategies to ensure that the new structure works and delivers as desired. The new organisational structure will not yield desired results without input from HR. 
Let us now look at how organisational structure consulting can help.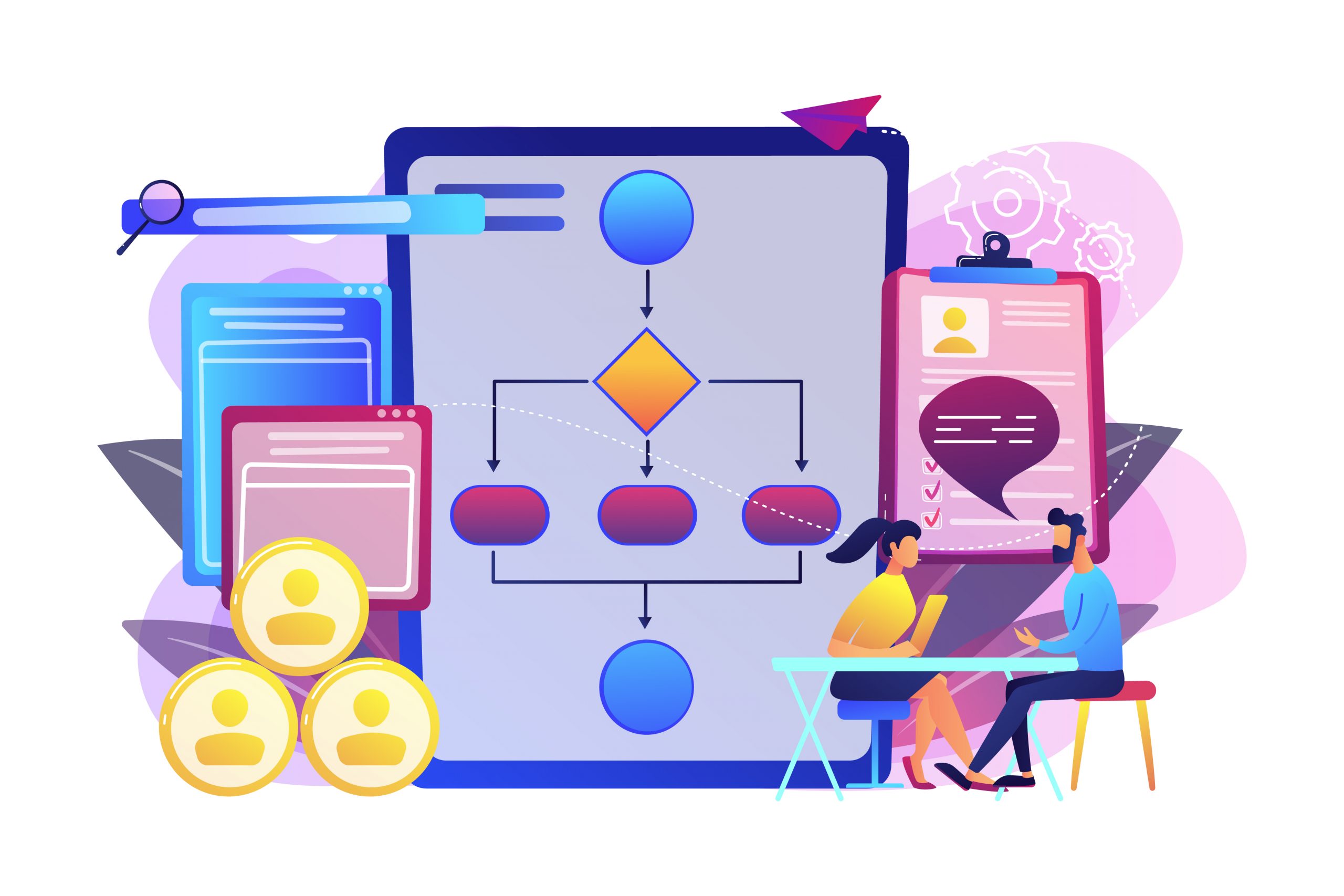 Ensuring the right course of action: At every step of the organisational structure redesign, HR consulting plays a vital role. It has the knowledge and the tools to help identify issues and root causes that prompted the redesign. It is also the harbinger of change and helps identify new purposes and goals. It can point leaders in the right direction or assist in picking the right leaders. HR consulting has the knowledge and resources to identify new organisational structures, evaluate standard models or even assist in the development of new models to suit client needs. The new model can seamlessly adapt to dynamic business needs and socio-political changes. HR consultants can work closely with business leaders to understand and strengthen decisions for a better design. It can formulate strategies to ensure that these decisions are communicated effectively across the organisation. It can also help identify metrics that can map to the new structure and suggest effective measurement strategies.

Upkeeping employee considerations: An organisational structure redesign will necessarily impact employees. It may include moving people across roles, Business Units (BU) or locations. It is also possible that the organisation decides to do away with a BU as a business decision. The purpose may have changed or people may have had to take on different roles. In such a scenario, HR consulting plays a huge role. Any such change will need HR to take people into confidence, explain the need, reassure them about the change and the future and get buy-in from all employees. Unless all employees are aligned to work towards the changed purpose and goals, things will not work out. The situation calls for a mindset change, and HR consultants can effectuate this. They can aid business leaders by identifying the right talent if reshuffles are required. They can guide employees to prepare for new roles by assessing, upskilling and reskilling as appropriate. Throughout the organisation's structure redesign, HR consultants can continue engaging with employees, assuring them that their interests are protected and their concerns heard, and making them comfortable with the change. HR consultants should also assure employees about their growth path in the new structure and role, with enough space to develop their skills aligned with the new goals.
Creating a robust HR ecosystem: Successful businesses need people-first approaches to ensure their employees go out of their way to meet the needs of their customers. To affirm the growth of employees through charted paths, HR consultants should focus on building robust and transparent performance management systems. This system will create an atmosphere of trust and confidence in the organisational structure and inspire the employees to move with the changes. It will also resolve any cross-functional conflicts and smooth out workflows to establish greater collaboration. Additionally, HR consulting must facilitate the adoption of futuristic talent management strategies to solve dynamic talent needs through flexible workforce avenues. A robust HR ecosystem will thus bring agility, a much-needed attribute for organisations to gain a competitive edge in the post-pandemic world.
The role of HR consulting in redesigning organisational structure is vital, like that of a partner, to ensure things go right at every step. Whether zeroing in on issues and their root causes, identifying a new purpose, assessing against the old structure or helping create new ones, HR consulting is a must. And when it comes to the most significant part of an organisational structure redesign, the people—HR—have to be at the forefront, leading the change at every level, from leadership to entry level. Of course, for HR, like charity, change begins at home! They have to reinvent themselves as well. And this is where a seasoned partner like Careernet can step in to reinforce your efforts.
References: