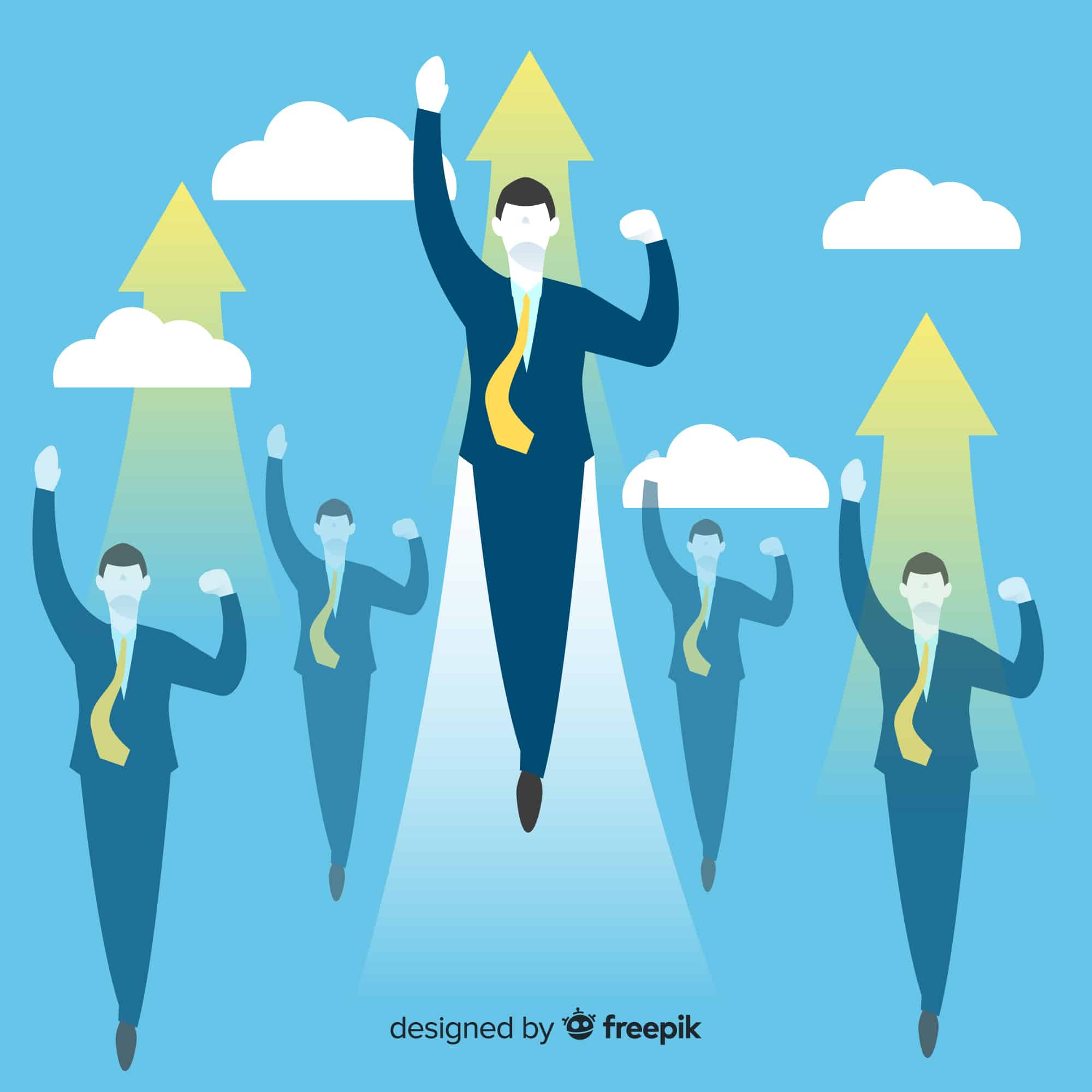 While recruiting candidates, talent acquisition teams and HR personnel typically look for suitable leaders who can bring desired results for the organisation. During the onboarding process, recruiters hire broad-minded, assertive individuals with the necessary skillsets to elevate the business to great heights. Good leaders embody the spirit of courage and make sensible decisions. They also effectively engage with their colleagues and bring out the best in every staff member by prepping them and carefully designating work.
Companies such as Careernet ensure that no stone is left unturned while recruiting, and choose only the best-fit candidates who will be a valuable resource for the organisation. The agency has a panel of HR managers and recruiters who hire strong candidates and give them opportunities to develop.
Here are a few steps that could lead you to strong leaders.
Look for people who can make the company go places
Nurturing talented people who have the potential to be leaders is a smart move. Talented and competent people can comprehend the vision of the company.
It is important to brief the candidates about the role, size of the organisation and structure of work. After that, the HR personnel will need to conduct a virtual assessment, make use of the proctoring methods and conduct interviews to select the best.
When prospective employees have been shortlisted, the talent acquisition teams can look for the best among them to take things further.
At every stage, the problems that arise can be resolved. By making good use of the proprietary database, recruiters can shortlist the right candidates who can take the company to great heights.
Identifying talented employees is a demanding task and HR recruiters make use of AI-enabled systems, facial identification techniques and speech-processing methods to ascertain that they are indeed the right choice.
Customise the hiring process
Recruiters make use of a plethora of automated tests, proctoring methods and AI tools to assess the candidates. By asking for referrals and knowing about the opinions of previous bosses and colleagues, the recruiting team can determine whether the candidate is a good fit for leadership or not. 
To make the onboarding process worthwhile, HR personnel follow a streamlined structure. HR analytics and recruitment chat boxes help determine the accuracy of the procedure. 
Hiring competent employees elevates the brand image and the company's stature. Candidates who come across as leaders have to prove their mettle and showcase their skills.  
Following a customised process helps find the correct people who might be potential leaders. It is necessary to have an in-depth understanding of the clients and the industry dynamics.  
Having multiple rounds of discussion with the selected candidates, retaining the leadership talent in the organisation, relying on executive search services at different stages of the hiring process and conducting leadership assessments provide a seamless recruiting experience.
After the process of hiring competent leaders is complete, it is important to ease them into the organisation, so that they feel it has been worth their choice.
Fill the leadership roles by promoting people internally
This is an important step as the HR personnel might look into the organisation and scout for talent. Instead of asking for referrals, the recruiters can consider the employees they have in their organisation.
Senior managers and advisors can monitor the work done by the employees at a particular organisation. If their work is good, these candidates could be promoted as leaders. Leadership traits such as immaculately managing time, being assertive and effectively designating the work among the juniors are important.
An organisation could conduct training programmes and help the employees inculcate leadership traits. If the attendees of the programmes show improvement and undergo the training sessions actively, then they might be considered for leadership roles in the company.
Provide concessions and allow freedom of work
With an eye on a broad horizon, strong leaders create a conducive work environment and introduce opportunities for growth and development for their colleagues too. Effective communication helps create healthy liaisons among the workers and ties among the leaders, thus improving the quality of relationships and making working hours productive.
After recruiting strong leaders, HR and TA teams should engage with them effectively. Employees in leadership roles can be given a large degree of autonomy in their work. Allowing them to decide aspects such as work-from-home entitlement when needed, choice of dress code, access to required technology and any other relevant aspect will increase their confidence.
It is also important to build the trust of the employees using transparent methods. Leaders can strengthen their positions by asking for constructive feedback, listening to people, lending an ear when needed while, at the same time, taking responsibility and making sensible decisions.
With their communication skills and professional etiquette, leaders can be a source of inspiration for their colleagues. Staff members generally look up to their leaders and consider them to be coaches and mentors for life.
Build a sense of community
Good leaders possess exceptional listening skills. Autocracy does not work in the workplace and it is not considered healthy to dictate and order people around. It will not bring positive outcomes. To succeed, leaders need to cooperate and pay heed to input from their team members. This will result in great collaborative work. Also, it is important to allow leaders to upskill and have faith in their abilities.
Strong leaders should encourage their teams to effectively voice their suggestions and speak their mind. Allowing employees freedom of expression is a smart move towards creating a healthy workspace, which, incidentally, is important for personal growth.
Use of digital methods such as conducting virtual sessions, using conference apps, making video calls, exchanging text messages and sending e-mails facilitates work. 
Smart leaders always advise their teams to strike a good work-life balance. It is good to immerse oneself in work during office hours, take a breather after work and allow time for some recreation.
Strong leaders are an asset to the company. They can manage teams and take the organisation to great heights. While hiring for leadership, it is important to look for skills and engage with them during the onboarding activities. It is equally important to appreciate their work and offer them new positions when they are ready.
BLURBS:-
Hiring effective leaders scripts an organisation's success. The company should acknowledge the work ethic of these employees by offering them rewards, recognition and concessions. You can read about the ways to hire and promote competent leaders who will take a company places.
-With #AI-enabled systems, leadership assessments and effective post-offer engagement practices, recruiting competent leaders has become easy. The recruiters #select the best from the best hires. HR personnel #monitor the work and might promote the leaders if they are worthy.