Your HR team has just informed you that post several rigorous assessments and interviews, their top two candidates have declined generously packaged offers from your organisation. 
Perplexed? You are not alone. A recent Forbes report states what many business leaders have now accepted as a given: "It's an employees' market." Companies have also realised that while higher compensation is important, it is no longer the topmost priority for young job seekers. Rather, candidates assess job opportunities in terms of varied parameters such as:
A company's values, mission and social commitments
Work-life balance and flexible working styles
Positions suited to individual skills and
Geographic location
Old-style hiring processes—where companies recruited candidates based on their resumes without considering factors like cultural fit—no longer work. For companies to attract top talent and get an edge over their competitors, it is now essential to think up innovative and unconventional recruitment strategies.
Build your employer brand for the long run
A company's employer brand plays a critical role when job seekers consider their options for employment. You may be rightly proud of your company's record on many counts. That reputation, however, can get dented if, for example, unhappy ex-employees post poor reviews on business-ranking websites like Glassdoor. Further, a social media site like LinkedIn allows employees to connect organically with people in allied industries and get an inside picture of organisations. A good word about your company could be one of the keys to attracting the high-skilled talent you need.
Here are some ideas to enhance your employer brand:
Transform your careers page into a valuable resource. Tell the world the story of your organisation—its vision, beliefs, goals and the career enrichment it offers. Your content should include company history, awards received, employee welfare policies and data on internal diversity. Images showcasing your office culture and employee testimonials can effectively project what it is like to work in your organisation.
Amplify your company culture by creating and sharing engaging posts on various social media channels. Encourage your staff to share these posts and also create posts of their own positive perceptions and experiences. Start public discussions on diverse topics. Leverage the power of film with catchy recruitment videos on channels like YouTube and Instagram to entice job seekers looking for a change.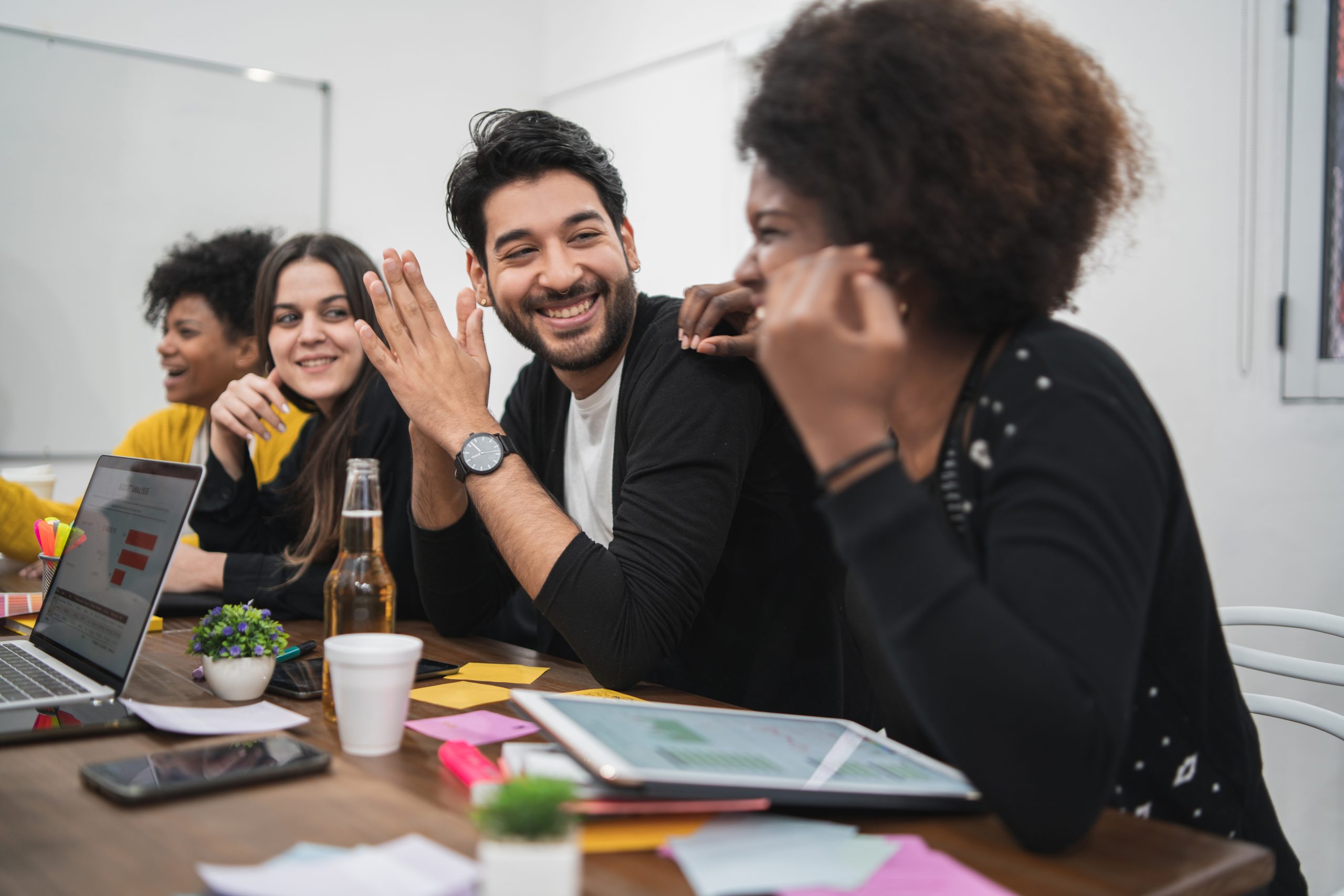 Develop content that goes beyond advertising the company for your website. Long-form blogs, white papers and e-books on diverse topics with well-written, informative content are likely to attract the attention of passive job seekers.  
More creative hiring strategies
Moving on to specific hiring processes, let us look at some offbeat recruitment strategies.
1. Take the road less travelled
Older social media networks and recruiting websites have become crowded spaces. It is hard to stand out here. To get past this problem, explore alternative online spaces where your target audience spends time.
Be unconventional! Some of the world's best-known businesses have, for instance, advertised job openings on dating services and music apps. Other options include scouting for talent on industry blogs and niche social media groups. 
2. Host a recruitment event
Hiring events, where you invite people likely to be interested in working for your company, are a relaxed and surprisingly effective means of sourcing several candidates. Such occasions serve a dual purpose: the company gets to showcase its brand while its HR team screens candidates in an informal setting. As recruiting procedures go, an open house event is also a time-saver compared to traditional hiring methods.
3. Conduct video interviews
One fallout of the pandemic was the widespread acceptance of online interviews as a recruitment practice. Video interviews, which can be conducted from anywhere, help to accelerate the hiring process. As an alternative to live chats, send a brief video with interview questions to candidates, giving them time to prepare, record and send back their responses through a video interviewing platform.
4. Use gamification strategies
Resumes boasting a laundry list of past work experience are now passe. A candidate's current skills are what really count. Gamification, or the use of games to assess candidates, is an enjoyable and out-of-the-box means for candidates to prove their skills and for companies to attract high-quality talent. Popular game formats include online quizzes, puzzle games, coding tests and games involving fictional business challenges. 
As one of India's top professional staffing solutions providers, Careernet offers a host of innovative recruitment strategies to companies. From providing the right technology and platform to source, assess and onboard talent remotely to organising hiring challenges and career fairs, we help employers across industries build their brand and create rich candidate experiences. To know more, call us at 080 6656 6000 or write to us at sales@careernet.in for a demo!
Sources: