Talent acquisition is no mean task, and this especially applies to firms that hire frequently and in large volumes. Companies often turn to professional staffing agencies when their internal recruitment teams get overburdened or are unable to process requests for specialised talent. For instance, hiring employees with a specific skill set or a quick ramp-up may be fairly challenging for internal recruiters. In this scenario, a professional staffing agency may be able to find more suitable candidates from a wider talent pool. Recruiters can focus on activities such as planning and scheduling while the staffing agency scours and shortlists candidates for assessments and interviews. Sudden surges in demand can be handled by staffing agencies; so companies can repose this responsibility with them rather than hire new recruiters. It will also reduce turnaround times of the hiring process.
With virtual and hybrid models of working becoming the norm, talent acquisition is no longer limited by geography. Talent hunts in remote locations and different countries or states can be supported by an able recruiting partner who has the requisite knowledge of the legal and compliance requirements and can help source talent.
While staffing agencies offer all these benefits, and much more, there are several considerations to mull over before hiring an external agency for recruitment.
Factors to consider while choosing a staffing agency
Knowledge of business needs:The agency must have an in-depth understanding of your business and recruitment goals and objectives. Every recruitment partnership is unique and needs to be tailored based on business requirements. The agency must understand the brand, company culture and values, as well as short- and long-term manpower planning and propose solutions accordingly. Agency representatives should spend time with hiring managers to understand expectations. Since the staffing agency is the first connection that the candidate has with the company, it is important that their understanding of the brand and the communication with the potential employee be transparent and unambiguous.
Industry expertise:Partnering with a staffing agency can add strategic value to a business. The agency must have deep knowledge of the domain and the nature of business, and should be a specialist in the industry. The agency portfolio will provide a holistic view of its capabilities. The depth of experience in terms of the number of years, knowing valuable people and industry stalwarts and having professional connections are important as they will give your business access to a wider and deeper talent pool. The agency should have experience and a presence in the geographic region where you would like to recruit people.
Access to a diverse and relevant candidate pool: Businesses should consider the source of candidates and whether the staffing agency has access to a diverse and inclusive talent pool. For instance, if there is a sudden requirement for a large number of employees or employees with specialised skill sets on account of a new project, the agency should be able to ramp-up quickly and shortlist good candidates for assessments and interviews.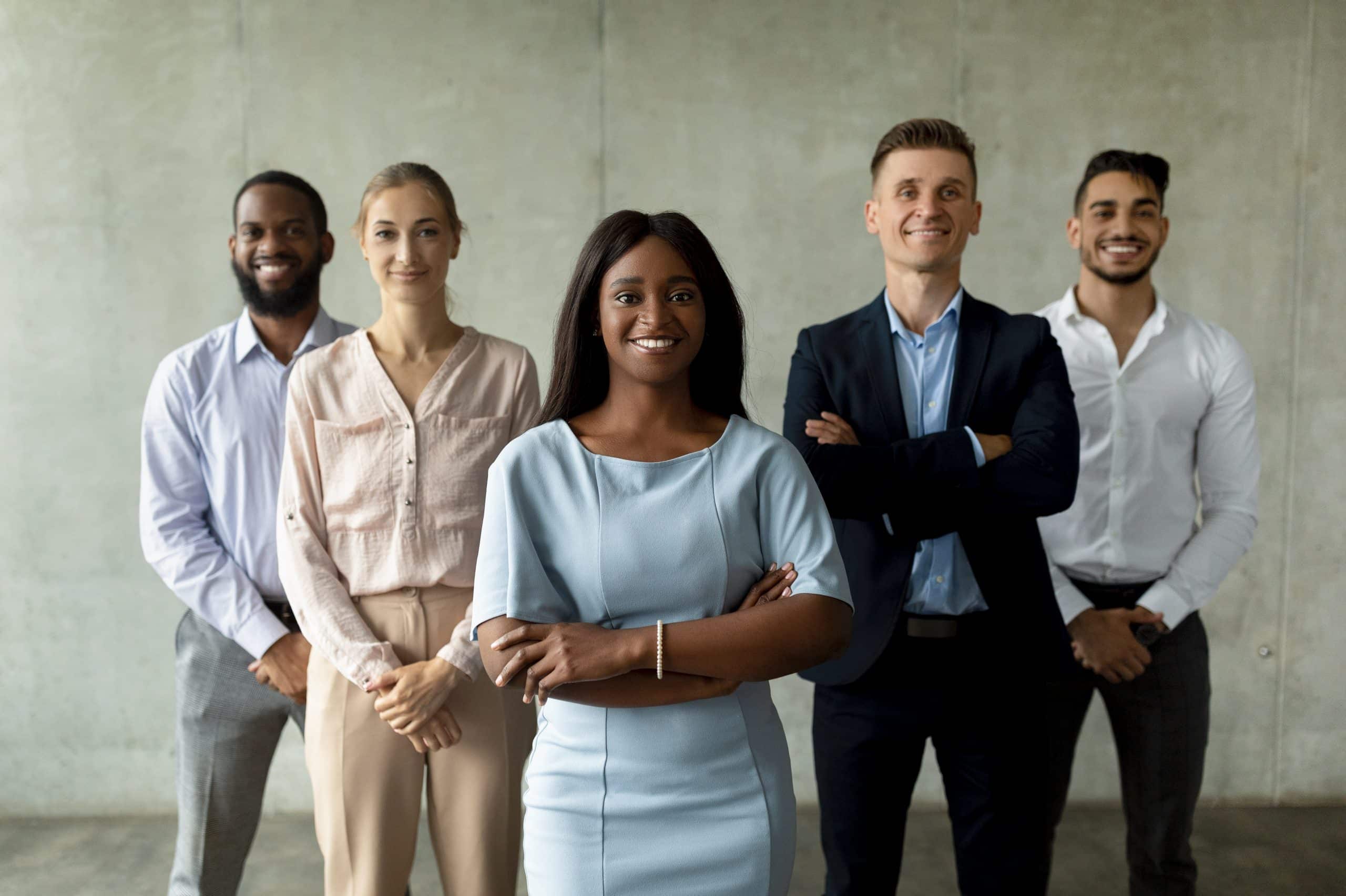 Quality, capability and reliability: Agency access to market intelligence, turnaround times for recruitment and retention rates need to be delved into. Other critical factors include the methodologies, processes and tools employed by the agency. When the staffing agency has invested in the right tools and technology, applicant tracking becomes more efficient, resulting in reduced turnaround times.
Ethics and values: The staffing agency is much more than a vendor as it brings people into the organisation. Business ethics and values are of paramount importance. There should be no misrepresentation, either to the candidates or to the outside world. Complete transparency, openness and integrity are needed, along with strict adherence to compliance and legal requirements. All employment contracts offered to candidates need to be fair and transparent.
Recruitment services offered: To determine whether an agency would be a good recruitment partner, you need a longer-term perspective. For instance, check to see if the agency offers internal mobilisation for global projects. Other outsourced HR services, such as contract management or employee payroll, may be attractive add-ons at a later date.
Customer service and reputation: References of clients in the same domain, projects that the agency has staffed and a proven track record are parameters that help you make decisions. Industry reviews, approachability, flexibility and the ability to offer custom solutions are key considerations.
When partnering with a professional staffing agency, consider the depth of experience and capability in the domain and geographical region that you plan to hire in. Legal and regulatory compliance, reputation and a complete understanding of your business needs are necessary for a successful long-term partnership. Careernet offers holistic professional staffing solutions and comes with more than two decades of experience in talent acquisition across domains. The right recruitment partner will integrate seamlessly into your recruitment strategy, lead to better retention rates and ensure that all your hiring needs are met in a timely manner.