There are established advantages to working with staffing agencies, as validated by the rapid growth of the recruitment outsourcing industry. Nevertheless, the question that many business leaders mull over is: Should they rely solely on their HR teams for their hiring needs or are they better off using staffing agencies? While nearly every organisation can use some outside help, every situation does not demand it. Here are some typical scenarios where you should consider using staffing agency services: 
Internal HR lacks bandwidth
Company HR divisions are typically overburdened with responsibilities involving the existing workforce. If your HR team is ill-equipped in terms of time and staff strength to take on multi-layered hiring processes, then outsourcing is a more effective method of recruitment and selection.
HR's sourcing is inadequate
When a position calls for specialised tech skills and your HR team draws a blank with suitable candidates, go for professional recruiters engaged in hiring for specific business sectors. Such agencies offer:
A ready and extensive candidate database
Technically knowledgeable recruiters who can accurately assess candidates and also offer you industry insights that an internal team may lack
Hiring scale exceeds HR staff strength
There are times when companies have to swiftly scale up their workforce numbers due to:
- Seasonal demand (as in the case of consumer goods companies)
- Rapid growth following fresh investment, necessitating new hires
Here, an inadequately staffed HR team will slow down the entire hiring exercise.
Also, sourcing quality talent on demand for short-duration assignments can be tricky, while scaling up can be a tough call. In such situations, outsource your hiring or add external recruiters to your HR division to speed up the hiring cycle. Careernet Flexistints, for example, offers instant services for the times you need specialised talent for short-term engagements.
There are other, less visible advantages to working with a staffing agency. Some important ones are:
1. Access to high-quality candidates and passive talent
Staffing agencies typically maintain a large database of candidates developed by approaching candidates directly, through networks and referrals; additionally, a reputable agency also attracts top-quality talent.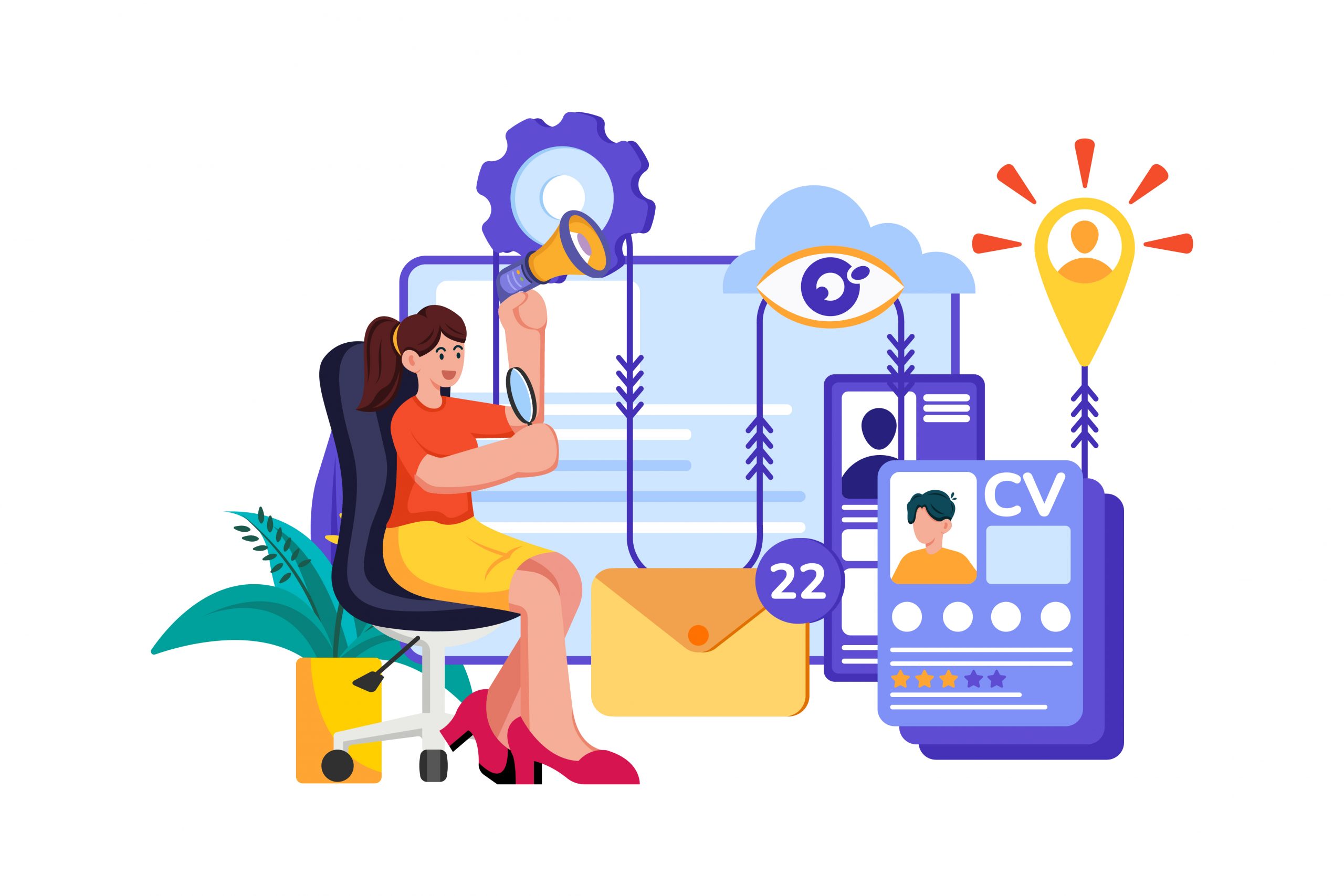 When you outsource, the agency takes on the entire range of front-end hiring procedures—posting job descriptions, sourcing and screening candidates through telephone discussions, reviewing resumes, conducting background checks and more—to come up with a list of well-qualified applicants matched closely to your job requirements. This frees up your in-house HR team to focus on value-added functions like training and development, counselling, etc.
Besides people seeking new jobs, staffing agencies also provide access to passive candidates—individuals who have skills matching your requirements and are employed but may consider a good opportunity. Internal HR teams are unlikely to have access to this talent pool
2. Time-saving and cost-effective
Working with a staffing agency substantially reduces the time taken to fill vacant positions. How? As we know, professional recruiters have a vast, evolving and readily available database.
Using their connections, market intelligence and automation, staffing agencies can, if needed, locate those high-skilled but elusive candidates you need in far less time than your internal HR team can. Additionally, the agency filters unsuitable applicants and shortlists only those who match your criteria, thus saving you valuable time that you would have spent on sourcing and assessing candidates. You also save on marketing costs for the job opening.
3. Access to industry insights and expertise
Recruitment being their raison d'etre, staffing agencies are a rich mine of knowledge and experience in terms of employment trends, salary levels for various positions, rising demand for various job roles, changes in law and recruitment best practices.
Endowed with a deep understanding of candidate skill levels, they can help companies make informed hiring decisions. This, too, saves costs for your organisation.
4. Superior candidate experience
A 2017 survey in The Times of India carried a dismal report, that "a large majority of candidates did not have a good experience during interviews last year." That is bad news in the age of social media, where candidate experience significantly impacts employer brand value.
Every interaction a job seeker has with the organisation is an opportunity to create a positive candidate experience, even among applicants who are not selected. Technology can provide candidates with a smooth, streamlined experience. For example, an Applicant Tracking System (ATS) enables recruiters to communicate swiftly with candidates about their progress. Using AI, a candidate who is not selected can be informed through cordial communication that he/she will be contacted for a more relevant opening in the future.
If your search for high-quality talent is unsatisfactory, consider approaching a reputable staffing agency to ease your woes. At Careernet, our flexible solutions free up your valuable time to focus on your core business functions. To know more, write to us to sales@careernet.in
Reference links: